GLA's housing committee has reported that many of TfL's sites are small or hard to access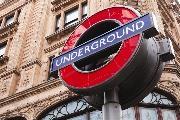 Transport for London (TfL) has come under fire from the Greater London Authority's housing committee over the handling of its landholdings.
TfL owns 5,700 acres of land and has drawn up a list of 100 sites out of a possible 400 covering 300 acres. From these it wants to bring forward a first phase of development as it targets the delivery of 10,000 new homes by 2020.
To date TfL has been working through feasibility studies of these sites to determine their potential value, and the cost of unlocking that value in order to create a priority list to take to the market. So far only three of the sites currently planned to come forward offer more than 1,000 homes.
And the committee reports that many of TfL's sites "are small and/or hard to access and exploit" and many of TfL's sites are in inner London, making development costly. Therefore to deliver affordable homes on these expensive sites will require "significant subsidy".
The committee adds that to ramp up development in order to achieve its housing target TfL will need to change the way it operates as it "is not a property developer" and has a relatively small property development team.
Radical steps will need to be taken by TfL, such as enabling small builders to build homes by working with local boroughs to shoulder some of the extra burden such as planning and costs, the committee said.
At the beginning of last year TfL appointed 13 development partners, including Balfour Beatty, Canary Wharf Group and Berkeley Group to joint venture with it on the development of the sites, from which one joint venture between U+I and Notting Hill Housing has been selected to build 400 on a four-acre site next to Kibrooke Station in Greenwich.
Five sites are being bid on by development partners from the framework and include around South Kensington Station and a 1.9 acre site Landmark Court in Southwark.
Andrew Boff AM and former chair of the London Assembly Housing Committee said: "TfL has set itself the target of starts on sites by 2020 to deliver 10,000 homes. Our evidence suggests this is something of a sprint, and we don't think it's going to make it, unless it takes some more radical steps.
"Either way, we need to be clear about the trade-offs TfL's making, to be sure its land is delivering the best deal for Londoners."