Council looking to set up £135m framework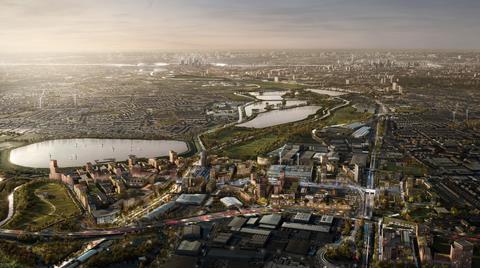 Enfield council is looking for three contractors to share £135m of infrastructure work at its £6bn Meridian Water scheme.
The authority wants to set up a five-year framework to allow contractors to carry out the services and highways work, demolition and construction, earthworks, land remediation and bridge infrastructure needed for the project.
Meridian Water is a 25-year regeneration programme led by the council that build up to 10,000 homes to the north London borough.
The council said it would shortlist firms based on a selection questionnaire that needed to be submitted by 2 December.
Shortlisted firms will then be notified by 10 January with the three successful firms to be selected from that list.
The council said the framework needed to run for five years in order to make it financially worthwhile for contractors.
It said: "There will be high upfront costs for the successful contractor and it is necessary for the framework to have a duration of five years in order for the successful contractor to have a sufficient length of time to recover those upfront costs."
The Official Journal, where the notice was published, requires awarding bodies to provide a justification for frameworks to run for more than four years.