Embattled architect loses figures including group financial director John Douglas
Three more senior staff at RMJM have resigned, it has emerged.

Building's sister title Building Design (BD) reported today that group financial director John Douglas has resigned alongside commercial director Eric Allan and the managing principal of RMJM's European studio, Colin Bone, who has been with the business since 2007.
A source told BD that Douglas, who was previously finance director at drinks firm Whyte & Mackay, quit in apparent protest "at not being allowed to do his job anymore". The source said the recent payment of missing staff salaries had been co-ordinated by chief executive Peter Morrison's brother-in-law Richard Bailes, the firm's commercial director in the US.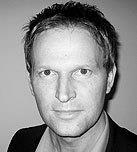 "This was a job that John used to do," the source said. "He is no longer copied in on any of the emails on financial issues. He feels it's no longer possible for him to operate properly anymore."
The latest news follows RMJM's persistant failure to pay staff on time, a problem which has worsened since the start of the year and has prompted a string of senior departures.
At one stage, staff across the group were owed three months' salary and only 10 days ago received their first payments of 2012. This included March wages being paid in full – though just 60% of their January and February salaries.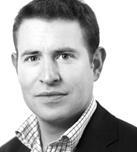 As Building revealed earlier this month, RMJM is also facing an investigation by the Pensions Regulator concerning the alleged witholding of pension contributions.
RMJM has since said it has paid a lump sum to the provider of its pension, Aegon, but has declined to comment on the latest resignations.