Axed staff dusting off CVs for smaller suppliers, according to Extentia Group boss Tony Lenehan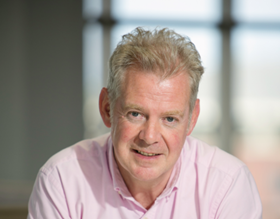 The boss of the new construction group which houses fit-out firm Styles & Wood has said specialist businesses like his are seeing more CVs land on desks from staff laid off by Tier One contractors.
Extentia chief executive Tony Lenehan said smaller firms were benefiting from the rationalisation going on higher up the contracting chain.
Carillion collapsed earlier this year while Kier and Skanska have shed jobs in recent months.
Lenehan said: "We see lots of people, and good people, coming through from the tier one suppliers. People being freed up is good for organisations such as ourselves."
Extentia was formally unveiled on Monday and is made up of 11 businesses, including Styles & Wood, furniture supplier Southerns and FM specialist Concourse.