Consultant says cost of jobs will increase once UK leaves EU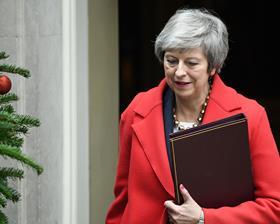 Project manager and cost consultant TowerEight is the latest firm to warn of problems caused by access to labour once the UK leaves the EU next March.
Mace chief executive Mark Reynolds lambasted prime minister Theresa May's government in the autumn, saying it had completely ignored industry worries over the issue.
And Gleeds chairman Richard Steer told business secretary Greg Clarke he and his Cabinet colleagues' mismanagement of the negotiations has cost firms in the industry business – with the problems only set to get worse.
Now TowerEight director James Morris has flagged up similar concerns after a survey by the firm said one third of those asked admitted that project costs have risen on schemes in part caused by a shortage of overseas labour.
He added: "It is critical that we have flexible access to labour from overseas as without this we would fail to deliver against the commitments for construction, such as housebuilding and infrastructure."
And he said costs look set to jump further with UK contractors expected to pay more for overseas imports because of the pound's falling value jacking up prices for materials.
In September, Morris told Building TowerEight was looking at opening an office in Berlin in order to cope with Brexit. "I think it will be virtually impossible to work out there [in the EU] without an office [after Brexit]," he added.