Government departments told to release surplus land for housebuilding in spending review launch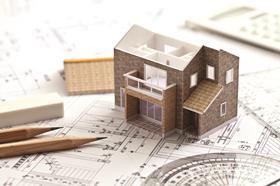 The Treasury has written to government departments demanding they identify how they will sell surplus public sector land to raise money and release land for housebuilding.
The announcement was made as part of the spending review launched yesterday by Chancellor George Osborne, which has called for £20bn cuts to Whitehall budgets.
Unprotected government departments have been asked to come up with plans to reduce their budget by 25% and 40%.
The government has committed to "dispose of public sector land for up to 150,000 homes by 2020", according to the spending review document published by the Treasury.
The document, called 'A country that lives within its means', says that selling surplus land is "vital to reducing running costs, promoting economic growth, and meeting the government's housing ambitions."
It adds that taxpayers still own over £300bn worth of land and buildings, with the Ministry of Defence (MoD) alone owning approximately 1% of all UK land.
Commenting on the announcement, National Housing Federation chief executive, David Orr, said: "From the millions of private tenants paying ever-increasing rents to the hundreds of thousands stuck on waiting lists for affordable housing, this announcement could be the first step towards building the houses the 245,000 homes per year we need.
"The Government is right to identify public land as a way of driving growth – but needs to go beyond simply releasing this land and focus on enough homes being built, including affordable housing."