Investors in three real estate funds told they cannot withdraw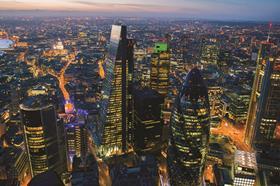 Aviva, Standard Life and M&G Real Estate have suspended trading in their multi-billion pound UK property funds, after a rush of withdrawals from investors following the Brexit vote.
Standard Life halted trading in its £2.9bn fund at midday yesterday, citing "exceptional market circumstances", and said the suspension would only be lifted when it was "practicable" to do so.
Aviva and M&G Real Estate followed suit today.
Aviva said it was suspending trading in its £1.8bn property fund, citing "extraordinary market circumstances".
M&G Real Estate said the decision was prompted by "high levels of uncertainty in the UK commercial property market since the outcome of the European Union referendum".
In a statement, Standard Life said: "The suspension was requested to protect the interests of all investors in the fund and to avoid compromising investment returns from the range, mix and quality of assets within the portfolio.
"The selling process for real estate can be lengthy as the fund manager needs to offer assets for sale, find prospective buyers, secure the best price and complete the legal transaction. Unless this selling process is controlled, there is a risk that the fund manager will not achieve the best deal for investors in the fund, including those who intend to remain invested over the medium to long term."
An Aviva spokesperson said: "We have acted to safeguard the interests of all our investors by suspending dealing in the fund with immediate effect.
"Suspension of dealing will give Aviva Investors greater control in managing cashflows and conducting orderly asset sales in order to meet our obligations to investors wishing to redeem their holdings."
An M&G Real Estate spokesperson said: "Redemptions have now reached a point where M&G believes it can best protect the interests of the funds' shareholders by seeking a temporary suspension in trading.

"This will allow the fund manager time to raise cash levels in a controlled manner, ensuring that any asset disposals are achieved at reasonable values."
The news comes after one of Singapore's largest lenders, the United Overseas Bank, suspended its loan programme for London properties last week.
The bank told the Financial Times: "As the aftermath of the UK referendum is still unfolding and given the uncertainties, we need to ensure our customers are cautious with their London property investments."