Mark Richards transfers from Kazahstan country manager role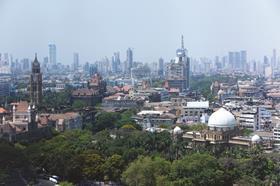 Turner & Townsend has appointed Mark Richards as its managing director in India.
Richards transfers from Kazakhstan – where he was T&T's country manager – and replaces Robert Hewitt who founded the company's first office in India in Mumbai in 2007.
T&T's presence in India has rapidly grown since then to a workforce of 100 people. The country's revenue increased 30% for the year ended 30 April 2012 to £16.6m.
T&T works with international and local clients in India, including BSH Home Appliance Limited, Shell, Nissan and DLF Limited, the largest commercial real estate developer in India.
Richards said: "I inherit the foundations of a great business built by my predecessor Bob Hewitt who is moving on to further our major projects and programmes business based in the UK.
"We now have a strong client base in India, with a wide variety of national and multinational corporations over a range of sectors including commercial, infrastructure, leisure, hospitality, retail, oil and gas, and mining and metals.
"I have met with a number of these clients already and the message I get is that they value our award winning international processes, tools and delivery systems and standards of international service that Turner & Townsend deliver.
"We have a great, young, well qualified and motivated team, and I am exited about working with them to develop our business in the coming years."