Firm expecting to hit £500m turnover target this year
Income at M&E contractor T Clarke said income for last year was up 30% last year, higher than it previously predicted.
Last November, it said revenue would be around £410m after £40m-worth of work was delayed into this year.
But the firm said turnover last year was £426m with pre-tax profit up one third to £10.3m.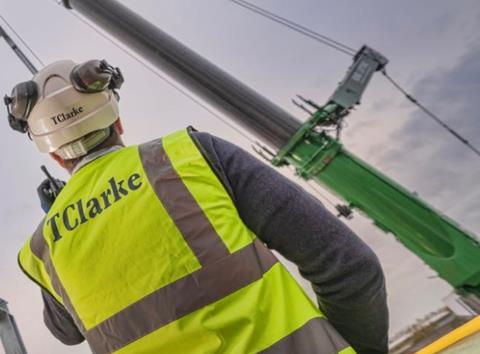 It said that it was expecting to achieve its target turnover of £500m in 2023 because of the amount of work it had on its books.
The firm added that revenue from five growth areas it had singled out, including data centres and healthcare, had hit £220m from £90m last time – with data centres accounting for £129m of this number.
Its order book at the year-end was up 4% to £555m with net cash up to £7.5m from £5.3m.