HSE is currently involved with investigations of both deaths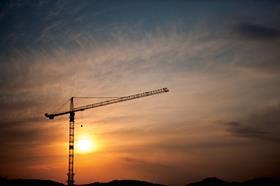 Two construction workers have died in the space of a week in separate incidents.
A worker for Bam Nuttall was killed in an incident last Friday morning at an electricity substation project in Moray, north Scotland.
Police Scotland has named the man as 61-year-old John Cameron from the north-east of England. Bam Nuttall referred enquiries to Police Scotland.
The Health and Safety Executive (HSE) is working with Police Scotland on the investigation.
Earlier in the week, on Tuesday, a worker in his 50s died in an accident at steelwork contractor Cleveland Bridge's factory in Darlington. A spokesperson for the HSE confirmed it was investigating the incident.
A spokesperson for Cleveland Bridge said: "Everyone within the company is deeply shocked and saddened by this tragic accident […] Our HR team is working to support our staff who have been affected by this accident.
"The company has an excellent safety record, and health and safety is a key priority throughout all of our operations. A thorough internal investigation of the incident has already been instigated."