Exclusive: Balfour Beatty and Morgan Sindall battle for contract to deliver series of major infrastructure works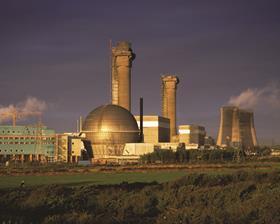 Balfour Beatty and Morgan Sindall are vying for a £1.1bn contract to deliver a series of major infrastructure works at the Sellafield nuclear site.
The Infrastructure Strategic Alliance contract, worth up to £1.1bn over a maximum of 15 years, is part of Sellafield's long-term programme of strategic investment, with the winning contractor charged with managing and delivering a series of infrastructure projects and emergent work, ranging from £1m to £50m.
Building understands that Sellafield has now shortlisted two bidders for the hotly contested job - Balfour Beatty and Morgan Sindall - with an announcement on the successful bidder expected in early December.
It is understood that Sellafield invited between five and seven firms to tender for the job and that Babcock, Jacobs, URS and Amec were among those interested. Capita Symonds dropped out at an earlier stage.
The contract has been described as a "game changer" by firms bidding for the work.
Morgan Sindall opened an office in Cumbria last December as part of its drive to secure work with Sellafield.
According to the OJEU notice for the contract, the winning bidder will be asked to deliver cost savings of 25% over the first five years of the contract, with "equivalent savings" over the full contract period.
A Sellafield spokesman said: "As a commercial process is still underway, it would be inappropriate to comment."
The news comes as Cumbria council announced this week that it would defer a crucial decision on whether to host a long-term nuclear waste facility until January. The council is the
only local authority which has volunteered to consider hosting a long-term nuclear waste storage facility.
In January the energy secretary Ed Davey is set to take a decision on whether to give planning permission to the first of the UK's new nuclear power plants – EDF Energy's Hinkley Point C project. But without a decision on what will happen with nuclear waste a move to give the green light to Hinkley could be left open to legal challenge.
Cumbria council is unhappy that there is no clear package of community benefits which would be tied to building the nuclear waste repository.
.