Spie UK agrees deal to acquire electrical engineer Alard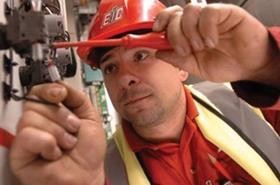 Electrical and mechanical engineer Spie UK has bought electrical firm Alard, its second UK acquisition in a year.
Alard is based in Stockport and has been trading for 29 years. It specialises in sophisticated electrical testing, which tests electrical equipment using harmonics, sound and thermal imaging.
Alard's clients include Manchester United, Aldi and United Biscuits.
Spie UK is part of European electrical giant Spie Group and is one of Europe's biggest electrical engineers.
The acquisition is the second in 12 months for Spie, which bough Lancashire electrical firm Garside and Laycock last August.
James Thoden van Velzen, chief executive of Spie UK, said the acquisition was part of the firms "strategic plan" to expand its regional coverage.
He added: "As a successful electrical services provider, Alard shares our pursuit of exemplary performance, local presence and sustainability."
Graham Cooper, founder and managing director of Alard will retire from the firm once the sale is complete. David Shiel, operations manager at Alard will then head up the business.