UK breaks into top ten global ranking of most attractive markets in the world for infrastructure investment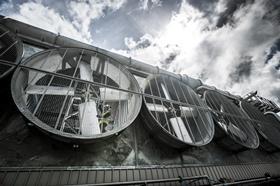 An improved financial and taxation environment means the UK is now one of the top ten most attractive markets in the world for investment in infrastructure, according to a global ranking by consultant Arcadis.
The Dutch-based consultant's Global Infrastructure Investment Index, published today, showed the UK is now the tenth most attractive market in the world for investment in infrastructure, with the country rising three places since the previous iteration of the ranking was published in 2012.
This is the first time the UK has broken into the top ten of the index, which ranks 41 countries by their attractiveness to investors in infrastructure.
Singapore and Qatar retained first and second spots in the ranking, with the UAE moving above Canada into third. The USA moved up three places to eighth.
The index ranks countries through an analysis of a wide set of criteria, including the ease of doing business in each market, tax rates, GDP per capita, government policy, the quality of the existing infrastructure and the availability of debt finance.
Combining factors provides an overview of the risk profile for each market and how attractive each one is likely to be to potential investors.
Steve Bromhead, UK head of infrastructure at Arcadis, said
marginal improvements across all the business indicators, as well as an improved financial and taxation environment had contributed to the UK's improvement in the ranking.
But he said the UK "should not be complacent" and must continue to work hard to attract private investment to boost efforts to replace its ageing infrastructure.
He said the UK was facing competition from countries that provide more clarity over government infrastructure policy and are able to act more quickly on their promises to deliver major projects.
"While it is positive that the UK has become more attractive to infrastructure investors over the last two years, we cannot afford to stand still," he said.
"The government needs to provide long-term clarity over infrastructure policy and look at the over-prescriptive nature of regulation in several key sectors.
"We risk experiencing a stasis in infrastructure investment and economic growth due to lack of investor confidence.
"Unless politicians address these concerns, we reduce the size of the pool of international investors who are increasingly looking to invest in infrastructure assets in the UK, and therefore do not get best value for UK plc."
2014 Global Infrastructure Investment Index
| 2014 rank | Country | Change on 2012 |
| --- | --- | --- |
| 1 | Singapore | - |
| 2 | Qatar | - |
| 3 | UAE | +1 |
| 4 | Canada | -1 |
| 5 | Sweden | - |
| 6 | Norway | - |
| 7 | Malaysia | - |
| 8 | USA | +3 |
| 9 | Australia | -1 |
| 10 | UK | +3 |