Decision taken following resolution of legal challenge by T&T last month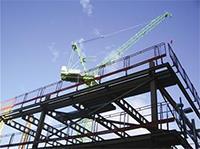 Public sector procurement service UK SBS has announced it will cancel the long-delayed £750m consultants framework just weeks after Turner & Townsend agreed to halt its legal challenge against it.
The troubled framework had originally been due to go live in June 2013 but has been dogged by delays and was eventually awarded in June this year.
However, shortly after the winners of the framework were announced Turner & Townsend (T&T) launched a legal challenging alleging that "price manipulation" had taken place by some of the bidders.
The cancellation of the Project Management and Full Design Team Services framework comes as a surprise to the industry as only last month sources close to the job confirmed it was set to go live within "seven-to-ten days", after the legal dispute was "stayed".
But in a statement today UK SBS said that following consultation with the Crown Commercial Service, part of the Cabinet Office, it had decided that the "appropriate course" of action was to "not proceed" with the framework.
UK SBS said the decision was taken, in part, because the Crown Commercial Service had decided to establish a "Buildings" category that would "offer a centralised commercial and procurement service for public sector construction projects".
It said feedback from suppliers on the "design of the agreement" was also a factor.
It acknowledged that the framework had been "subject to significant delay due to a legal challenge".
UK SBS said: "We recognise the significant time and effort put in by all suppliers participating in the competition for PMFDTS. UK SBS also acknowledge and regret that it has not been possible to provide an update until now.
"We believe that this decision provides the best way forward for ensuring that we are able to obtain the very best value for customers and taxpayers."
It added that a re-procurement for consultants would happen "in due course" and that public sector clients could use the Crown Commercial Service's spot buying service in the interim.
More to follow…