Student developer to build 4,000 bed spaces in join venture with Singapore government's real estate arm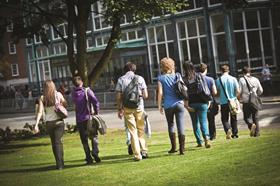 Student housing developer Unite has agreed a £460m joint venture deal with the Singapore government's real estate arm, GIC, to fund further the development of up to 4,000 bed spaces in London.
The joint venture will be called Unite Capital Cities (UCC) and will buy up two existing Unite developments for £129m, as well as invest a further £330m in new schemes which the firm said would deliver between 3,500 and 4,000 student bed-spaces. It said the venture would become the primary vehicle through which UNITE undertakes development activity in London, and that there would be an option to invest a further £200m in new developments once the first £330m had been built out.
Unite said the deal would also see the extension of a separate existing joint venture between the two bodies, along with an option to merge the ventures after 2016.
Unite will act as Property Manager, Asset Manager and Development Manager for the duration of both joint ventures.
Mark Allan, chief executive of Unite, said the transaction was an important step for the firm, and would see it undertake increased development activity without stretching the Group's balance sheet. He said: "It gives us increased firepower in the London market at a compelling time, allowing us to increase our presence and investment in London, our key target market, where we now expect to have over 13,000 bedrooms within five years.
"Successfully extending and expanding our joint venture relationship with GIC is testament to the track record that Unite has built and further demonstrates the continued appeal of the UK student accommodation sector to investors."