The developer has exhanged conracts to acquire the new site from Portsmouth City Council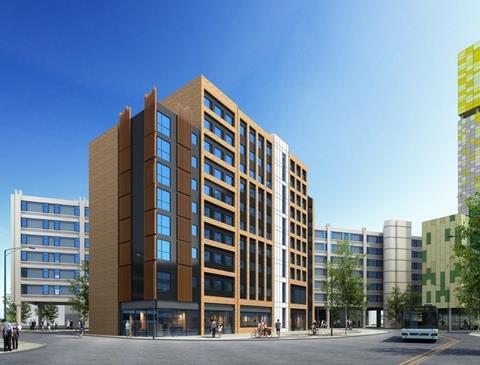 Unite Group has announced plans to develop a £30m student accommodation block in Portsmouth.
The 480-bed scheme is expected to complete in 2018 following and exchange of contracts with Portsmouth City Council to acquire the development site, Chaucer House on Isambard Brunel Road.
The student accommodation specialist has worked with the University of Portsmouth for 15 years and this year said all of its 2,200 beds in the city will be operated under nominations agreements.
Richard Simpson, managing director of property for Unite Students, said: "The acquisition demonstrates our ability to continue to secure high quality sites in line with our target returns.
"Unite has a strong understanding of the market in Portsmouth and a very positive working relationship with the City Council which has been built over a number of years. Students continue to be important contributors to the local economy and this new development will help to meet the high demand for student accommodation in the city."
Leader of Portsmouth City Council Cllr Donna Jonessaid: "Providing high quality managed student accommodation in the city is key to assisting Portsmouth's housing shortage. The more student accommodation we have in the city, the more private family homes will come into the rental market easing overcrowding in the city. Unite are a long term established student accommodation provider and I welcome the development in the city."