Current boss Jeffrey Adams to leave role in August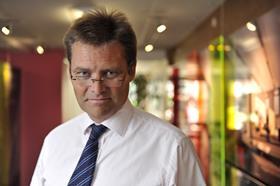 Developer United House has appointed the boss of property management firm MEPC as its chief executive.
Rick de Blaby will take over the role from current chief executive Jeffrey Adams, who will become United House's chair, in August this year.
While at MEPC Blaby has been responsible for re-financing the firm; increasing its development activity; and improving its customer care.
Jeffrey Adams said: "With a £1.2bn pipeline that will deliver more than 2,000 homes, we have a clear and exciting vision for the group on all fronts, which allows us to take advantage of the enormous demand for more housing in the capital, both as developer and contractor.
"Rick's appointment comes at a time when the group is moving into more and more complex schemes, partnership and new funding models, allowing the group to bring forward more schemes that mainstream developers would be reluctant to take on."