The United House boss on how the firm morphed from a social housing contractor into a developer with a £600m pipeline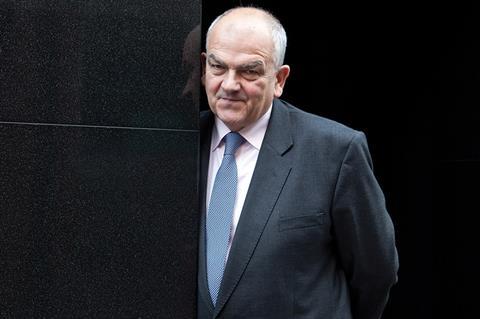 United House's two offices certainly present a contrast. The contractor-developer has its headquarters in Swanley, on the south-east London-Kent border - a town not known for its charms, it would be fair to say. And then it has its altogether swankier central London office in the heart of theatre-land next door to the famous Ivy restaurant and club.
The Soho office is indicative of the direction in which United House is moving. While the Swanley base looks after the company's contracting and refurbishment arms, the central London office leads on its development business - crucial to the group's growth plans.
Tucking into an excellent looking sashimi starter at the aforementioned club (membership by invitation only by the way), Jeff Adams, United House's owner and chief executive, takes a pragmatic line on his company's diametrically opposed office locations. "All the banks and other developers are here," he says. "They might come here for a cup of coffee, but they won't go down to Swanley." Hard to argue with that.
Adams is a down-to-earth host, slipping easily between business and warm personal anecdotes - many to do with his four children and seven grandchildren. Brought up in Stockton-on-Tees he is a self-described barrow-boy - somebody who has seen and grasped opportunities his whole life.
But just how and why has United House morphed from a social housing contractor into a developer with a pipeline of 2,500 homes in central London with a gross development value of £600m? And is Adams willing to allow other contractors to work on his projects?
There are a lot of things that drive me, but being a £1bn a year contractor isn't one of them
United House's last set of accounts showed that while revenues were down, from £239m in 2011 to £197m last year, its profits had grown from £15m to £21m over the same period. The strategy outlined in the accounts was straight and to the point - qualities Adams shares - stating that United House would withdraw from construction activity in the private sector and focus instead on public sector contracts, which Adams sees as important from a revenue point of view.
"Working [as a contractor] in the public sector will produce the turnover and a return," he says. "It's about cash production, but it's never going to make you a fortune." Instead, the report says that United House will concentrate its growth efforts on its development business while maintaining its contractor business by picking up public projects where it can get the right returns.
In an effort to raise capital for investment in new projects, the accounts also state that United House has sold its remaining housing PFI assets. "I'm proud of the housing PFI work that we did," says Adams. "It modernised several thousand homes in Islington and Camden that hadn't been touched for 30 or so years. [But] we sold those assets and that's produced a pipeline that's starting to go on site now. It allows us to go back to where we wanted to be, to do more of our own development work."
That development work concentrates on PPP projects where Adams believes United House can help local authorities and housing associations to make better use of existing assets. The Clapham One scheme, a PPP with Lambeth council and a joint venture with the Cathedral Group, is a case in point. Completed last year, the project involved the demolition of the council-owned Mary Seacole House and the erection of a library topped by 180 units of private and social homes, plus a new leisure centre.
Having originally unsuccessfully bid for the project and lost out to Cathedral, United House returned to the project when the scheme ran into financial trouble following the 2008 crash. "We put some cash into it, as did the HCA (Homes and Communities Agency). We did the build and to me that project is very much a part of our future," he says. "And that future is the public sector having an asset, knowing that they have an asset but not knowing how to realise it. We see it as a positive role for us. It allows us to use our development, contracting and entrepreneurial skills to create opportunities."
In a similar vein, United House is now working on the Chrisp Street project in east London, a JV with Poplar Harca, and is bidding for several other similar projects, including the SW2 scheme, again in Lambeth. The winner of SW2 will be asked to redevelop Brixton town hall and build an office facility for the council on an adjacent site. In return, the council's other offices across the borough will be handed to the developer. "There's a big cash burn - we have to build the office block and refurbish the town hall, so you need a lot of cash up front," says Adams. "The other sites will be released bit by bit, but some of them are prime sites in central London."
In addition to PPPs, United House is also engaged in smaller housing developments of its own, as well as JVs with other developers and investors. In Greenwich, for instance, United House has the Paynes & Borthwick scheme, a JV with La Salle, and in north London it has its City North project in Finsbury Park, on which it is working with the Business Design Centre as a co-investor.
I could produce a 10-year plan for you but it would mean bugger all. It's all about cash, opportunity, whether things work to timetables
All of which, combined with other schemes, produces United House's £600m pipeline and £2.9bn worth of opportunities. However, Adams says that he has no plans to grow his contracting business in order to cope with the work coming in through United House's developer business. Instead he will use other main contractors. Indeed he already is; Ardmore is building the Greenwich project.
"The rationale is that we've built our contracting business to a certain size and next year it will go back to where it was in 2011 - about £240m," he says. "There are a lot of things that drive me, but being a £1bn a year contractor isn't one of them. I didn't coin the phrase but I use it a lot: turnover is vanity; profit is sanity; cash is king. To do all these developments you need cash, and if you can » » pass some of the risk to somebody else, then it's worth doing." As an example,
Adams says that he will be going out to tender on the £184m City North project in the near future.
The strategy, Adams says, is no more than an extension of the way that United House has always worked - it's just that instead of working with a loyal cadre of subcontractors, he will instead be looking to build relationships with a group of main contractors. "Some of the subcontractors we've worked with we've done business with for 30 years," he says. "I believe in relationships and why can't we have good relationships with a few of the main contractors?"
So what of the future? When can we expect to see Adam's strategy starting to have a significant impact on the bottom line? He replies that it won't be seen in 2013's financials, but should start to feed through in 2014, when he says there will be a "big step change".
In the longer term he is typically down to earth. "We have a five-year plan, but the reality is that we have a two-year plan that's more realistic," he says. "I could produce a 10-year plan for you but it would mean bugger all. It's all about cash, opportunity, whether things work to timetables. But as long as we can keep the machine fed, which is dependent on thousands of things, we can keep the growth going."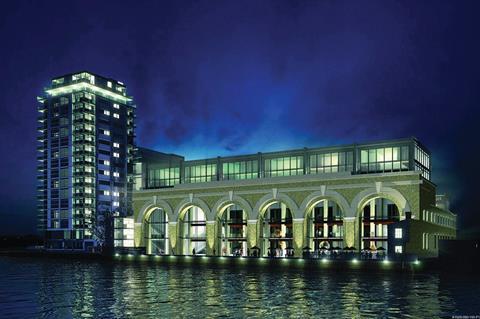 Recently completed residential schemes:
Clapham One: 180 units plus library, medical centre, cafe and leisure centre. Gross development value (GDV) £80m. JV with Cathedral Group. PPP regeneration project with the LB Lambeth
The Fold, Sidcup: 98 units plus commercial, GDV £20m
Paul St, Shoreditch: nine units, GDV £9m
Current residential schemes:
Paynes & Borthwick, W Greenwich: 257 units and art gallery, GDV £100m, achieved 50% overseas sales recently at landmark prices. JV with La Salle
City North, Finsbury Park: 355 units, 115,000ft2 retail/office space, GDV £184m. JV with Business Design Centre
Stevenage Road, Fulham: 38 units, GDV £27m
Deptford Project: 132 units plus 1,500m2 commercial, GDV £47m, JV with Cathedral Group
Trenchard House, Soho: 78 units, GDV £57m, JV with Barratt London