Manchester firm looking to restart new development as it gains investor and sells £77m property portfolio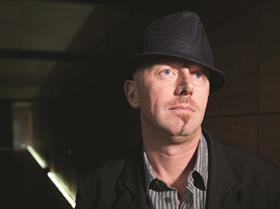 Manchester-based regeneration developer Urban Splash has completed a corporate restructure designed to allow it to restart development work.
The firm, which had its redevelopment of the notorious Park Hill flats in Sheffield listed for the Stirling Prize last week, has retrenched from new development in recent years after being hit hard by the credit crunch.
The restructure will see a new holding company set up, Urban Splash Holdings Ltd, backed with investment by an unnamed private investor, with new subsidiary companies created which will be entirely free of the bank debt that has hampered the firm since 2008.
A spokesperson for the firm said the move did not entail administration for any part of the group, and the existing debts will still be held and managed by the original Urban Splash companies, under the new holding company.
At the same time the firm said it has also sold a portfolio of 654 apartments to social landlord Places for People for £77m in a move which will act to reduce the group's £208m debt pile.
Urban Splash will be retained as managers of the portfolio.
The restructuring follows an increasingly difficult period for the firm, which is behind a string of award winning developments principally in the north and south west.
Its auditor added a note to it most recent accounts, published at the end of last year, saying there was "significant doubt" the firm could continue as a going concern because of breaching the covenants on some of its debts. It reported a pre-tax loss of £15.4m in the year to 31 March 2012, on revenue of £33.7m.
Urban Splash has not revealed the size of the investment or who its new backer is, but said the group would remain 100% owned by its directors.
It is thought the money will be used to explore the possibility of developing houses at its New Islington millennium community in Manchester, a development where it has thus far only built apartments.
In addition the funding will be used to help finance further phases of development at Park Hill, at which the first of five phases is nearing completion, and restart development at its Royal William Yard scheme in Plymouth.
Founder Tom Bloxham said the deals signalled "the start of a new beginning" for the firm. "It has been a tough five years but during that time we have delivered some great award winning projects. We are pleased that we have now been able to undertake a corporate restructure and place individual properties and relevant debt into new legal entities.
"Over the last 20 years, we are very proud of our track record for transformation. We hope that this restructure will allow us to continue helping to regenerate the UK."