Result follows demerger of modular housing business without receiving payment
Regeneration developer Urban Splash fell to a pre-tax loss of £3.4m in the year to 30 September 2019 after demerging its modular housing business without receiving payment.
The loss, from turnover of £30.5m, compares to profit for the previous year of £21.2m on turnover of £36.3m.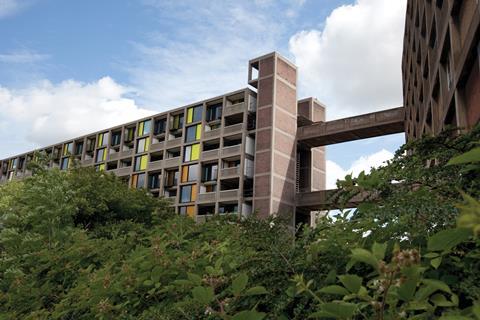 The losses at the high-profile Manchester-based developer of schemes such as Park Hill in Sheffield (pictured) and Northstowe in Cambridgeshire cover the period prior to the covid crisis, so don't take account of the impact of the closure of development sites during lockdown.
The loss follows Urban Splash's deal in April last year with Japanese modular housing giant Sekisui House and housing quango Homes England which saw £55m invested in its modular housing business.
In a strategic review published alongside the accounts, Urban Splash's directors made clear the modular business was "demerged" from Urban Splash as part of the deal and that "no consideration was received" for the parts of the business sold. This led Urban Splash to record a paper loss of £5.2m on the deal.
However, the review also said the deal resulted in new equity investment of £27.5m in the modular business, and provision of a new £26.75m revolving credit facility, providing "capital to fund the growth ambitions of that business and accelerate housing delivery in the UK".
In the previous year, the modular business had accounted for the majority of Urban Splash's turnover – £23.1m out of £36.m. The review said: "A consequence of the demerger is that property development within the group will reduce in future years below historic levels."
The accounts, published at Companies House, also revealed that the shareholders in the company, who include the founder and chairman Tom Bloxham, wrote off £23.4m of "irrecoverable" loans to the company in the period, giving it a much-improved balance sheet.
The firm also said it had now adopted a "reduced risk appetite" regarding future investments in the business given "unprecedented levels of uncertainty and the prospect of a lasting downturn". This was the result of continued uncertainty over the UK's future relationship with the EU as well as the extent of long-lasting effects from the covid crisis.