Housing developer agrees £165m debt facility with Lloyds Bank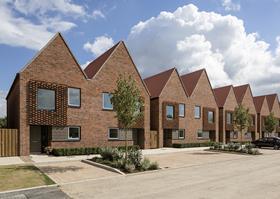 Housing developer Countryside Properties has been bought by a subsidiary of international investment firm Oaktree.
The investment company bought the shares from Lloyds Bank Commercial Banking, as well as a number of Countryside managers and the Cherry family, which founded the firm.
At the same time, Countryside has also agreed a new five year £165m debt facility with Lloyds Bank
Andrew Carr-Locke, chair of Countryside Properties, said he was "delighted with Oaktree's confidence and excitement in the future prospects of Countryside Properties".
He added: "Our strengthened balance sheet will provide a solid base to support the growth of the business."
Pedro Urquidi, head of Europe for Oaktree's opportunities funds, said the firm was particularly impressed by Countryside's "high quality south east and east focused land bank".
"We look forward to working with the current management team to continue to optimise, invest in and grow the overall business over time," he said.
The deal will be finalised within the next few weeks.