But chief executive warns other parts of the globe lagging behind will see more stop-start measures in coming months
Keller has said successful vaccination programmes in North America and Europe have helped the two regions largely get back to normal following the covid-19 pandemic.
But chief executive Michael Speakman warned that certain parts of the globe where vaccine take up had been slower, such as Australia, would be hit with stop-start measures for the next year at least.
The geotechnical engineer has been unable to access a series of sites in Australia because of ongoing lockdowns there and said the wider Asia-Pacific, Middle East and Africa region was lagging behind in opening up compared to Europe and the US.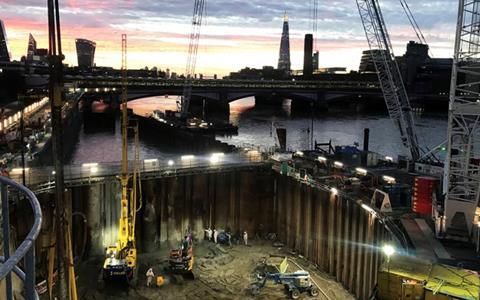 Keller operates in more than 100 countries with the US accounting for more than half of its global workloads.
Speakman said the US's east and west coasts had enthusiastically taken up the covid vaccine but others areas of the country were more reluctant while he said some parts of Europe, including France, had seen some vaccine hesitancy but this has by and large disappeared.
"Over time we will gradually get used to dealing with this because it's not going to go away," he said.
Around 3% of the firm's £2bn turnover is from the UK with Keller currently working on two HS2 contracts, worth more than £200m, in the Chilterns.
Speakman said the business is looking to double UK workloads in the coming years with acquisitions set to part of the strategy.
"The UK is one of my preferred markets as far as I'm concerned," he said. "It's a very good market. If you can win here, you can win anywhere."
Yesterday, Keller said revenue in the six months to 27 June slipped 5% to £984m with pre-tax profit up 41% to £29.2m. It added that its order book was at a record £1.2bn.