Data shows a drop of 8.5% between 2018 and 2019
The value of the UK's construction exports to countries in the EU has dipped over the past year, signalling a reduced reliance on Europe in the face of Brexit, new data has revealed.
Statistics released by the business department show that the value of the UK's construction material exports to the EU fell from £4.7bn in 2018 to £4.3bn last year – a drop of 8.5%, statistics released by the business department showed. Meanwhile, the value of exports to countries outside the EU grew from £2.8bn to £3.4bn over the same period.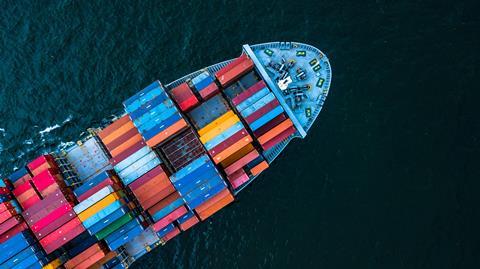 >> Comment: Materials prices are uncertain but be sure labour costs will rise

The data also revealed that the share of global construction material exports to the EU had plummeted by 14% compared with pre-recession levels, with the proportion falling from 70% to 56% since 2007.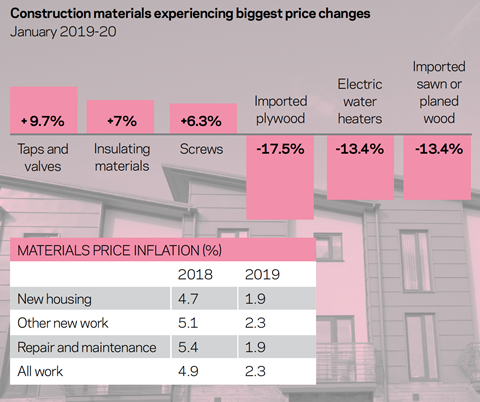 The figures point to a steady decline in EU countries as export markets for UK construction materials, while non-EU countries are quickly gaining ground.
Despite this, four out of the UK's five largest export countries for construction exports were still in the EU. Ireland is the UK's largest market, with nearly £1.2bn of exports crossing the Irish Sea in 2019.
Germany took £805m of UK exports in 2019, putting it in second place, and the US was ranked third with £642m of UK exports.
France and the Netherlands completed the top five importers – with each receiving more than £600m worth of UK materials.
The construction industry's top five import markets for construction materials were China, Germany, Italy, Spain and the Netherlands.
Electrical wires topped the list for UK construction exports with £874m worth sent abroad. However this product also topped the most-imported list with, £1.85bn worth of imports.
The data also showed that, despite exports of construction materials increasing by 1.5% in 2019, the annual trade deficit in this sector is still more than £10bn.
This will come as a blow to the government, as a 50% reduction in the trade gap between total exports and total imports for construction products and materials was a key objective of the construction sector deal.
The government had wanted to halve the deficit from the February 2013 level of £6bn by 2025. Instead, it has increased two-thirds on that amount. But better news was that the annual trade deficit narrowed by £550m in 2019 compared with 2018, a decrease of 5.2%.