Wandsworth council seeking JV to redevelop two central Battersea housing estates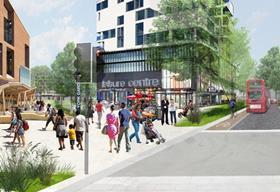 Wandsworth Council has said it is searching for a joint venture partner to help it regenerate the Winstanley and York Road housing estates in central Battersea.
The move comes days after David Cameron's announcement over plans for the regeneration of sink estates across the country.
The council wants to create a mixed-use neighbourhood out of the estates comprised of 2,000 homes, new retail, leisure, community and office space.
Council tenants and owner occupiers are being offered new homes in the development, which will see hundreds of "out-dated" council homes rebuilt, alongside new affordable housing, private rented and private for sale accommodation.
The estates will also benefit from a new park, library, leisure centre facility, improved connectivity from Clapham Junction which is due to be reconfigured and improved as part of Network Rail's investment plans and is on the proposed Crossrail 2 route the council said.
Ravi Govindia, leader of Wandsworth Council, said: "Our ambitions are to deliver more than 2,000 high quality new homes in the heart of Battersea and to completely renew the estates' environment, services and community facilities.
The estates are located at the centre of the Clapham Junction and Battersea Riverside Housing Zone and the development partner procurement process is being managed by Bilfinger GVA on behalf of Wandsworth Council.