Office of Fair Trading asked to settle dispute over Renewable Energy Assurance Limited's code of conduct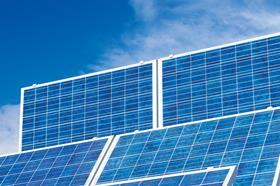 The Office of Fair Trading has been threatened with legal action if it does not strike down "unlawful" rules governing one of the firms set to oversee the Green Deal.
Earlier this month, the OFT approved alterations to the code of conduct of Renewable Energy Assurance Limited (REAL), which currently oversees the small scale renewables industry and is set to work as a delivery partner for a separate firm Gemserv, which was appointed to oversee the Green Deal.
But Crystal Doors and Windows, which also installs solar panels, claims the approval by the OFT of a change to REAL's code of conduct removing its duty to act "quickly and fairly" in relation to complaints about member firms did not follow the correct process. The firm claims it was approved retrospectively, when it should have been approved before coming into force.
In a statement Prospect Law, the law firm representing Crystal Doors and Windows, said: "Prospect Law has written to the OFT pointing out that this decision is itself unlawful… Prospect Law has asked REAL to withdraw the altered code with immediate effect. REAL has refused this request and we have now asked the OFT to step in and force REAL to withdraw the unlawfully altered code with immediate effect."
It added that if this did not happen it would begin proceedings to instigate a judicial review of the OFT's decision to approve the code.
The OFT said it had "no plans" to withdraw the code of conduct but was looking into the concerns raised by Crystal Doors and Windows.
On 5 July Crystal Doors and Windows filed a High Court claim against REAL following its changes to the code and what the glazing firm said was an "incompetent" and "unfair" investigation of a complaint against it.
Gemserv is not a party to the legal action and has previously expressed confidence in REAL's ability to deliver its services to monitor the Green Deal.