Financial Reporting Council previously planned to issue findings this month
The Financial Reporting Council has said it will need at least another six months to complete the first stage of its probe into the collapse of Carillion.
The FRC is looking at accountant KPMG's audit of Carillion between 2014 and 2017 as well as the conduct of two of its former finance directors, Richard Adam (pictured) and Zafar Khan.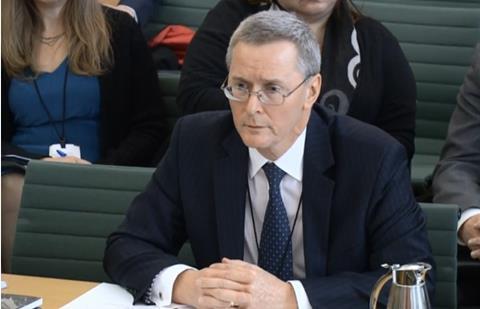 It is also looking at issues relating to the preparation and approval of Carillion's financial statements for the 2013 financial year.
The investigation into the financial statements was launched two weeks after Carillion went under two years ago this week.
The latest update said the "exceptional" complexity of the case had delayed its findings.
>> Also read: Liquidator rakes in £500m for Carillion creditors
>> Also read: KPMG suspends Carillion auditor
The FRC usually aims to complete the first phase of investigations within two years of launching them.
It said: "The scale and complexity of this case is exceptional, with a huge volume of documents and information that has had to be reviewed and analysed. The investigation encompasses a four-year period, and numerous significant audit areas, including the accounting for construction and services contracts, pensions liabilities, goodwill and going concern.
"All of the accounting years and each of the audit areas identified remain under active consideration The FRC therefore currently expects to complete the first stage of its investigation by summer 2020, rather than by January 2020."
The first phase of its probe into Khan and Adam is due to be finalised in March.