Listed engineer reports a reduction in turnover and headcount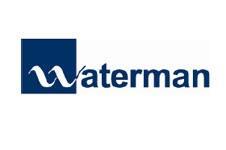 Listed engineer Waterman has reported a reduction in staff numbers and turnover for the year ended 30 June 2012.
Staff numbers reduced by 9% to 961, while turnover dropped 7% to £68.8m from £74.1m. Pre-tax profit remained unchanged at £0.6m.
Nick Taylor, chief executive, said: "These results have been achieved against a backdrop of challenging market conditions.
"The company has been strengthened following restructuring to parts of our business and this will provide greater resilience and competiveness.
"Our operations in the UK and Australia generate 85% of our revenue. These are mature markets where our brand strength and client relationships with our senior employees provides significant opportunities for repeat business.
"Waterman is in good health and whilst in the short term market conditions will continue to be competitive, looking further ahead we believe that there are grounds for guarded optimism based on our growing success in rebuilding our pipeline of future project assignments."