Engineer working on BBC Wood Lane and Barts Square redevelopments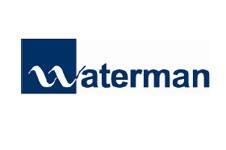 Engineer Waterman has announced a raft of contract wins, including a place on the 3.2 acre Barts Square redevelopment in London.
Waterman Structures has been appointed to provide design support to the project by Helical Bar and The Baupost Group of Boston.
In a statement ahead of the firm's annual general meeting, Roger Fidgen, chair of Waterman Group, said the firm had also been appointed to provide engineering support to Westminister City Council's redevelopment of the Tollgate Gardens housing estate.
The firm is also working on the London City Airport's improvements to its west pier and international arrival halls and its environmental arm is preparing impact assessments for developer Stanhope's redevelopment of BBC Wood Lane.
Fidgen also announced the firm is engineering a 9.2MW wind farm in Huntingdon in Cambridgeshire and leading the removal of the Sydney monorail in Australia.