Construction firm appoints education managing director to new role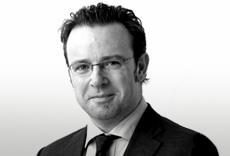 Wates Group has appointed Steve Beechey as its new head of group-wide strategy.
Building columnist Beechey was formerly its managing director for education and investment solutions.
The firm said his new role would see him oversee group communications as well as corporate and government affairs, in addition to his core strategy role. His new remit will include deepening the company's key relationships with government departments, building on its track record with of the Education Funding Agency, Ministry of Defence and Ministry of Justice.
Chief executive Andrew Davies said Beechey had been "instrumental" in building Wates' leading role in the education sector during his four years at the firm.
"His appointment as group strategy director will substantially strengthen our group-wide business growth as we move into 2015, driving our focus on maintaining and building on our existing relationships with key government organisations," he said.
Beechey joined Wates in 2010 and pioneered the creation of the contractor's Adapt Schools Solutions model, which responded directly to the James Review of Education Capital in 2011 and explicitly sought to reduce the cost of school buildings.