Firm set to increase turnover by £300m with acquisition of Shepherd's engineering and facilities management arms this week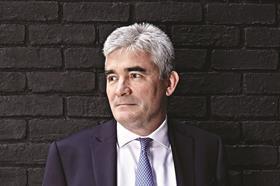 Contractor Wates is set to boost turnover by £300m after the formal legal completion of its landmark deal to buy parts of the Shepherd Group last night.
The firm said it has now completed the acquisitions of Shepherd Engineering Services (SES) and Shepherd Facilities Management, together with a significant number of contracts and strategic frameworks from Shepherd Construction.
Wates chief executive Andrew Davies said: "Our investment is expected to deliver an additional circa £300m in turnover in the first year of trading, projecting us further towards our £2bn target and making great strides inthe fulfilment of our long-term growth strategy."
Completion of the deal will see 1,200 Shepherd staff join the Wates business, which had revenue of £1.05bn in the 2014 calendar year. The inclusion of respected M&E specialist SES in the deal will give Wates the ability to deliver its own M&E packages, contrary to many main contractors, which don't retain technical specialisms in-house.
Davies said the acquisition was a step toward Wates becoming "the UK's leader in the construction and property services sector". He said it gave the firm an "outstanding" engineering capability, as well as expertise in offsite manufacturing and specialised construction projects.
According to accounts filed at Companies House, Shepherd Construction and SES turned over £240m and £208m respectively in the year to June 2014. Financial information was not available for the Shepherd FM brand.
Wates and Shepherd initially agreed heads of terms for the deal in May, having begun talks in December 2014. The two firms announced in July that they had exchanged contracts on the buyout deal.
The deal follows on from the November 2014 acquisition of Purchase Group, further boosting its facilities management and maintenance offers. Wates said its forward order book was now up 50% on the same point a year ago.
Speaking when the [Shepherd] deal was first agreed in May, Tony Williams, analyst at Building Value, said it was a "big step" towards Wates' target of doubling turnover to £2bn. Williams said introducing Wates management at the acquired Shepherd construction businesses could be the "key to turning it around".
He added: "The challenge for Wates is to get in there and make sure there are no problem contracts and if there are to fix them and then run ahead with the business."