Exclusive: Contractor appoints new managing director of infrastructure as it explores move into civils market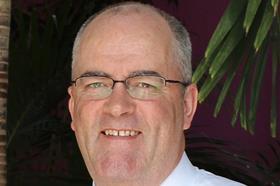 Contractor Wates has appointed a new managing director to draw up a strategy that could see the firm enter into the infrastructure market.
Wates does not currently have a presence in infrastructure, but has now appointed Terry O'Connor to a new role of managing director of infrastructure.
O'Connor was previously regional managing director at Alfred McAlpine Civil Engineering, where he broadened the firm's focus from highways to rail, water, and civil engineering.
O'Connor has also held senior roles at Miller Group.
Wates said the appointment did not necessarily mean the firm would enter into the infrastructure market, as O'Connor's role it this stage was strategic.
In a statement, Wates said the new role "signifies and supports the company's growth aspirations and continuing drive to identifying new and adjacent markets".
"O'Connor will be responsible for developing an overarching strategy to formulate a business proposition that operates in different business cycles to Wates main business."