Rejig to chase more work in growing science, technology and healthcare markets
Wates has said it is targeting more work in the growing science, technology, industrial and healthcare sectors which has seen the firm split its construction arm into four regional businesses.
The firm said it wants to grow its contracting business, which also includes M&E arm SES, by 30% in the next five years taking revenue at the business to more than £1bn by 2026.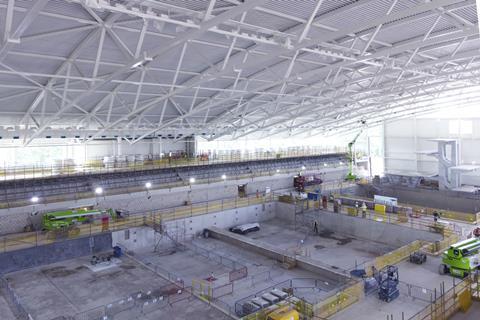 Construction is its largest division and last year posted turnover of just over £800m, more than half of last year's group turnover of £1.4bn.
The firm said it was also creating a new healthcare unit and follows on from its work last year to extend the Royal London Hospital in Whitechapel which also included turning several wards into space for covid-19 patients.
The business will be split into four new areas, North, South, Central and London, with the Central business headed by new recruit Helen Martin who has joined from Skanska where she was managing director of its development business.
She will be in charge of several high-profile schemes in the region including the aquatics centre being built for next year's Commonwealth Games in Birmingham and a new life and mind building for Oxford university that will be home to its Department of Experimental Psychology and a new Department of Biology.
London, which includes its work upgrading Parliament's Northern Estate and a residential tower at Tottenham Hale for developer Anthology, is being headed by Phil Shortman and will include its construction and private residential business while Richard Shroll has swapped heading up the firm's construction residential business in the capital to become boss of an expanded South business.
Wates said it wants to increase its focus on the South-east with the firm closing its Basingstoke office and relocating staff to its Leatherhead head office as well as a new outpost in Newbury, Berkshire.
Its northern business will continue to be headed by Paul Dodsworth with the firm, which has been working on the Wellington Place office scheme in the middle of Leeds for the past several years, targeting work in the region as part of the government's levelling-up agenda.
In its last set of results, Wates said this year's profit will approach 2019 levels after the firm's bottom line was ravaged by the pandemic last year.
In March, chief executive David Allen said the firm and the industry had now turned a corner from 12 months ago and that this year's profit would be north of £30m and close to the £36.2m it posted in 2019. Restructuring costs and exceptional items meant pre-tax slumped to just £1.7m in 2020.