Restructuring prompts resi chief Joanne Jamieson to leave firm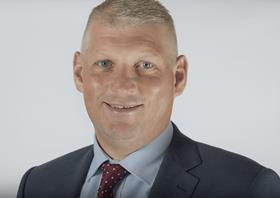 Richard Shroll has replaced Wates' northern residential business boss Joanne Jamieson, who has left the firm after a divisional revamp.
Shroll (pictured) joined Wates in 1989 and was most recently its construction director.
The contractor recently merged its Residential North operation into its construction arm.
Jamieson had been at Wates since 1995 when she joined as a quantity surveyor. She held several senior positions at the firm before being promoted to managing director of Wates' residential operation in September 2015.
In another move, Chris Brittain has been appointed Wates' new commercial director. Previously regional commercial director for Wates North Construction, Brittain oversaw the integration of Shepherd's construction business, which it bought in 2015.
Wates lost its chief executive Andrew Davies to Carillion in October last year, although the firm went into liquidation before he was due to take up his new role.