Contractor and council agree to part ways on housing major works contract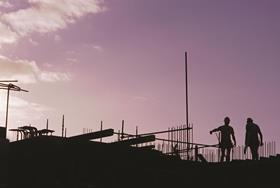 Contractor Wates has lost a job with Southwark Council thought to be worth at least £25m over five years after failing to agree to cost reductions by the council.
In a statement the council said that it and Wates, one of five contractors responsible for the delivery of major works to 58,000 council properties in Southwark, have agreed that their contract for the Bermondsey and Rotherhithe areas should come to an end.
The council confirmed the decision is not related to any issues of quality, saying the move was part of its "Fairer Future" vision, in which the council continually reviews the way in which services are delivered to residents. It said it was vital that the council offered "true value for money to tenants and leaseholders for its major works."
It is understood Wates declined to accept proposed price reductions for the contract by the council. Southwark said contractors Apollo Group, Breyer, A&E Elkins and Saltash remain on the contract delivering works in different parts of the borough.
While the council would not put a value on the five year contract for Wates, it was thought to be worth between £5-7m a year annually, for work on 11,000 homes in Bermondsey and Rotherhithe.
Councillor Ian Wingfield, cabinet member for housing at Southwark Council, said: "We will always strive to deliver what residents want and need for their homes, to always offer value for money for them, and to ensure that works continue to be of the highest standard. With these promises comes a responsibility for us to continually review the way in which major works are delivered, and to make any changes we feel are needed."
Stuart Laird from Wates Living Space said: "We were unable to feasibly deliver the project and have mutually agreed that the current agreement should end. We very much look forward to working with the council in the future."
The council will now consult with residents on how to deliver the services.
The move follows the termination of contractor Morrison's contract on Southwark's response maintenance framework, following concerns over poor performance.