Council signs up replacement housing repairs contractor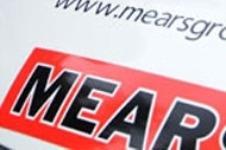 Mears has replaced Morrison on a housing repairs framework for Southwark council.
Mears has been appointed on an interim basis for the final year of the framework.
Southwark council opted to end its contract with Morrison in April due to concerns about the firm's performance.
Councillor Ian Wingfield, cabinet member for housing, said: "Although the repairs service is improving, it still has some way to go to achieve the quality of service that we, and residents, can be proud of.
"We are looking to Mears to work with us to raise standards and improve customer service in the short-term while we put in place arrangements for the long-term future."
Alan Long, executive director at Mears; "Mears has a good reputation in delivering a high standard of customer service.
"We are experienced in mobilising contracts quickly under short-term interim agreements. Our approach to continuous improvement has also been recognised by the Chartered Institute of Housing (CIH) and we have recently been the first repairs and maintenance contractor to be awarded the prestigious Customer Service Excellence standard."
Mears operatives will work on site alongside Morrison as they finish the remainder of their contract to October this year.
Mears' contract officially begins in October this year and will run until October 2013, by which time a permanent new provider will have been procured.