Boom in student accommodation activity buoys Welsh firm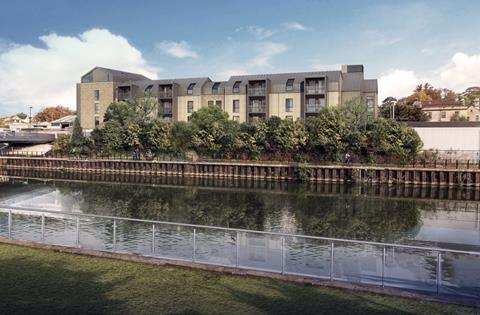 Watkin Jones, the Bangor-based developer, has said it expects to deliver student accommodation featuring nearly 9,000 beds over the next four years.
In a pre-close trading update the Aim-listed group, which is also active in the build-to-rent sector, said in the financial year ending 30 September 2017 it had delivered 10 student accommodation developments across the UK with a total of 3,314 beds.
A further 23 developments covering 8,973 beds had either been sold or were in development between now and 2021, including Midland Road, Bath (pictured), where completion is expected in July 2018.
Watkin Jones said it was also planning to develop 1,500 build-to-rent units between now and 2022.
The firm's chief executive, Mark Watkin Jones, said the group expected to report underlying earnings in line with the board's expectations.
In 2016 the company announced annual turnover of £267m and an operating profit of £37.9m, before costs of joining the Aim market last year, which amounted to £26.6m. Pre-tax profit was £13.3m.