Housing minister made admission to MPs yesterday
Media mogul Richard Desmond paid £12,000 for a seat at a Tory Party fundraising dinner at which he raised the topic of his £1bn Westferry Printworks with the secretary of state deciding the appeal, the housing minister has confirmed.
Christopher Pincher made the admission answering an urgent House of Commons question brought by Labour over the housing secretary Robert Jenrick's unlawful approval of the scheme in January.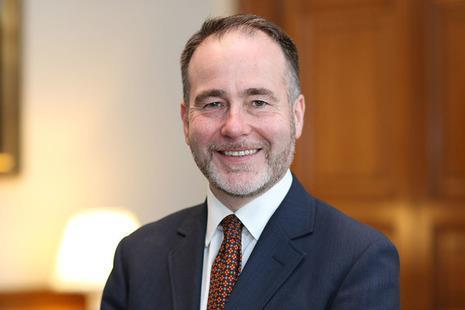 But Pincher (pictured) insisted Jenrick has "no relationship" with Desmond, owner of developer Westferry Developments, and had no discussions with him about avoiding a levy charge of up to £50m before approving his Westferry Printworks application.
The urgent question in Parliament followed the revelation earlier this week that Desmond had donated £12,000 to the Tory Party in February, shortly after Jenrick's approval, against the advice of planning inspectors, of the controversial scheme.
But Pincher revealed in the Commons that the £12,000 donation was actually the ticket price paid by Desmond for the Conservative Party's Carlton Club fundraising event in November, at which it has already been revealed that Desmond sat on a table with Jenrick.
Pincher repeated Jenrick's previous assertion that he declined to discuss the matter of the planning application with Desmond when he raised it and made the subsequent decision, in January, "fairly and on its own merits".
Pincher said he had "no idea" whether Desmond had specifically requested to sit on a table with Jenrick.
Jenrick last month saw his decision quashed and ruled unlawful after admitting "apparent bias" in approving the scheme just days before the introduction of a CIL charging schedule that would have imposed a levy of up to £50m on the project. But he has denied displaying any actual bias toward the former owner of Express Newspapers.
Shadow housing secretary Steve Reed called for Jenrick to immediately publish all documents and correspondence relating to it, in order to ensure that "integrity in the planning process cannot be auctioned off at Tory party fundraising dinners".
Desmond and Westferry Developments have been contacted for comment.
A spokesperson for the housing ministry, responding to the question of why Pincher, and not Jenrick, dealt with the urgent question, said: "This is a housing and planning matter and it is appropriate that the housing minister responds."