Firm comes top of the class for Clerkenwell development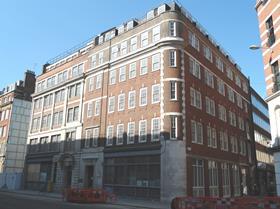 Willmott Dixon has been chosen by renowned education organisation City & Guilds to create a new office in Clerkenwell, central London.
The contract, which follows on the heels of the contractor's appointment to create 11,500m2 of new teaching space at the London School of Economics and Political Science, will see the demolition of a six storey building behind a retained façade at Giltspur Street - keeping the building's character while providing 4,650 m2 of new office space.
It will bring back to life a vacant property that was previously a mixed development including a public house, flats and offices.
Willmott Dixon will construct a steel-frame seven storey building behind the 1920s frontage to provide modern offices with the latest IT infrastructure and a contemporary layout.
The work also includes fit-out to Cat A and Cat B standards. Work is expected to be complete in October next year.