Company scores £7m contract at University of Birmingham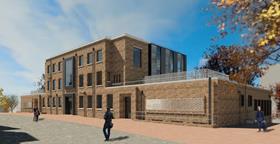 Willmott Dixon has added to its recent haul of university work in the Midlands by securing a £7m contract for a third project at the University of Birmingham.
It has been appointed by the university to refurbish a building known as the old gymnasium following last month's announcement that it had snagged £66m worth of work at Warwick University, Coventry University and University of Birmingham.
The latest job will see the old gymnasium building at the university's Edgbaston Campus turned into a new teaching and office space, including a lecture theatre, as well as transitional space for other departments while other work continues throughout the campus.
The latest contract comes after Willmott Dixon announced it would build RNN Group's University Centre Rotherham, as well as create the first undergraduate School of Medicine in Essex for Anglia Ruskin at its Chelmsford campus.
It is also building the new Town House for Kingston University, the Sibson building for University of Kent, refurbishing the Dreadnought Building for Greenwich University and adding the Computational Foundry at Swansea University.