Contractor will build new 'front door' for Kingston University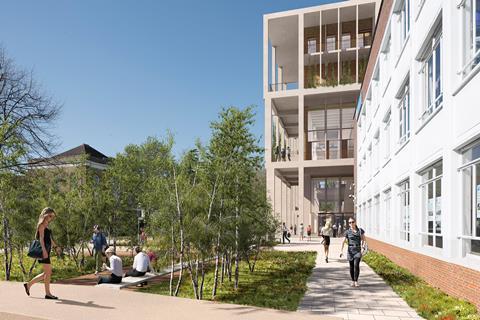 Willmott Dixon has landed a £41m contract with Kingston University to build a new 'Town House' building.
The Town House will be a key feature of the university's Penrhyn Road campus and the first phase of a wider £260m transformation programme for its entire estate.
The Grafton-designed building is destined to become the university's "front door" and will include a learning resources centre with library, a covered courtyard designed for events and flexible learning areas for academic dance courses.
Construction will start in the spring, with completion scheduled for the start of the academic year in 2019.