A worker has died on a JR Pickford student accommodation site in Colchester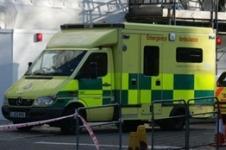 According to the Essex Chronicle, the victim was fatally injured at the site in King Edward Quay in Colchester yesterday, where JR Pickford as overseeing the development of a 779-room student accommodation scheme.
Police were contacted by the ambulance service shortly after 7.30am and an air ambulance was despatched, but the victim was pronounced dead at the scene.
A spokesman for JR Pickstock said: "It is with regret to confirm that there was a tragic incident on our development site in Colchester this morning.
"The incident involved an employee of the Principle Contractor for the project Urban Summit Ltd.
"As the client we are unable to comment any further information at this point in time."
"The investigation into the cause of the accident is with the police and the Health and Safety Executive have been informed."