Report predicts rapid growth in sector in next six years
The global market for modular and prefabricated buildings is set to be worth over £165bn globally by the middle of the next decade, according to a report by analysts Frost & Sullivan.
The report found that growth will be boosted both by an overall uptick in construction work, and the time and cost savings possible when using offsite construction.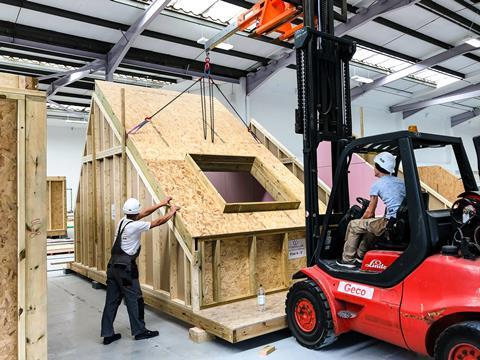 It said the market will grow quickest in developing economies in Eastern Europe, India and Asia, with growth in the "more mature" European market likely to rely on adoption of very high sustainability standards.
Prathmesh Limaye, senior analyst at Frost & Sullivan, said: "Prefabricated buildings are increasingly being perceived as sustainable solutions for construction projects due to a growing usage of materials, such as timber and aluminium composites, that are more energy efficient than concrete."
The report comes amid a growing government push on modular construction, with housing minister Esther McVey last week announcing a £30m investment in Ilke Homes' modular housing factory and the appointment of Mark Farmer as official champion of modern methods of construction.
The last year has seen significant investment in modular technologies in the UK, with Japanese modular giant Sekisui House forming a joint venture with Urban Splash, and Goldman Sachs investing in modular builder TopHat.