PPP scheme called Project Phoenix now not expected to go live until the summer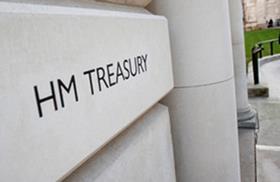 A Department of Health initiative to hugely increase the number of building projects it delivers in partnership with the private sector has been hit by claims that is running late because the Treasury has still not signed off the business case.
Building understands the £5bn public private partnership (PPP) scheme known as Project Phoenix was due to launch in October but is now not expected to go live until the summer.
The initiative, which will see the public sector take a share of risk with the private sector, has been split into six regions across England, one of which will cover the whole of London and the South-east.
Within each region, a consortium of developers and funders will be appointed to bring forward projects.
All NHS providers will have access to PPP funding via the consortia and in each, five to 10 projects will be delivered, consisting of a mix of acute, primary and community mental health schemes.
The scheme is not expected to be signed off by the Treasury until the end of the financial year at the end of next month.
Conor Ellis, Rider Levitt Bucknell's head of healthcare, said: "The whole industry wants capital and to be allowed to get on with it."
And Jonathan Puddle, head of healthcare at Aecom for the UK and Ireland, said the Treasury needed to make sure the tender process is watertight to avoid a repeat of the procurement issues that have dogged the HS2 scheme in recent months – which saw original winner CH2M step down from a role on the second of phase of work in favour of runner-up Bechtel and a consultants framework had to be rerun after conflicts of interest were found.
A public sector consultants framework drawn up four years ago also had to be rerun after being challenged in the High Court by Turner & Townsend.
Puddle added: "It [Phoenix] will be a heavily fought over and competitive tender because it's only one winner per region, so particularly in the South-east there will be a lot riding on it. Considerable legal due diligence is required to ensure that everybody is treated equally and you don't open yourself to being challenged at the end of the process and having to start all over again."
Last year, the cost of eradicating the NHS's maintenance backlog rose 11% to £5.54bn.