Consultant's UK business grows 23% over the first three quarters of the year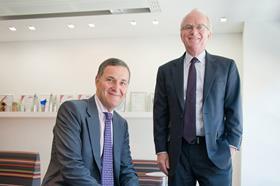 WSP's UK business is enjoying a strong year, with revenue up 23% over the first three quarters of 2014.
The Canada-based consultant, which acquired and then took the name of UK consultant WSP last year, posted UK revenue of CAN$323m (£178m) over the nine month period, up from CAN$263m (£145m) the previous year.
In the accounts, the firm said organic growth in UK revenue was running at 15%.
It said: "The buildings market sector accounted for the bulk of the organic growth, offsetting a softer infrastructure market sector."
WSP said these two sectors accounted for 78% of net UK revenue.
The firm's overall global revenue increased 13% to CAN$1.7bn (£348.4m) from CAN$1.5bn (£271m), while pre-tax profit rose to CAN$93m (£52m), up from CAN$68m (£38m).
WSP completed the CAN$1.2bn (£820m) purchase of Balfour Beatty's consultancy arm, Parsons Brinckerhoff, on 31 October, outside the reporting period.