Appointee is also a member of WYG's global leadership team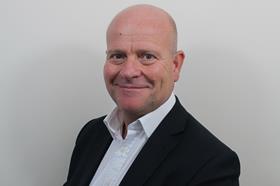 WYG has promoted divisional director Tim Holden to head of the UK region.

Holden is a chartered town planner who joined WYG when his consultancy was acquired in 2007. He is a member of the group's global leadership team.

Tim Holden said. "These are exciting times for WYG and I'm proud to be heading up our UK operation. Across the whole of our Group, we have made considerable progress during the year with our focus on generating quality revenues, delivering a strong increase in profits and a substantial uplift in our order book.
"WYG is now in better shape than it has been for several years and I look forward to working with my colleagues both here in the UK and across the Group as a whole to achieve another year of positive progress".

He added: "Within the UK, we continue to work across the public, private and donor funded sectors. Over the course of this year, we have seen growing optimism and activity across all sectors and in most of our markets. In particular, we have noted a commitment to longer term infrastructure projects.
"Whilst we have seen a slowing in retail led development, this has been more than countered by a significant increase in activity within the residential sector. All our core services have benefitted from this upturn, particularly our management services, transport, town planning, urban design and environmental planning teams".