Consultant buys planning specialist and announces profit upgrade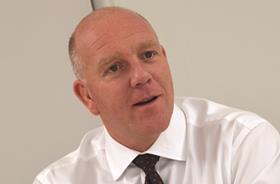 WYG has bought planning consultant Alliance Environment and Planning for £3.2m and has upgraded its profit expectations for the full-year, the firm said in a half-year trading statement this morning.
WYG said the acquisition of Alliance would grow its total number of planning consultants to 100, making it "one of the largest [planning] teams in the UK".
Guildford-based Alliance turned over £2.7m and made a pre-tax profit of £538,614 in the year to 31 July 2013.
The consultant also has offices in London, Birmingham and the east of England and has clients including Frasers Property, Henry Boot, Persimmon Homes, Telereal Trillium and several housing associations, city and county councils.
WYG will pay half of the acquisition cost upfront and half a year from completion of the deal.
WYG also raised profit expectations after it enjoyed improved trading in the first-half period to 30 September 2014.
The firm's order book grew 10% over the period to £95.5m, as the firm's European business began to recover "following the finalisation of the European budget", to supplement "a buoyant UK market".
WYG said operating profit for the half-year will be 10% higher than last year, when it made a £1.7m operating profit before £2.2m of exceptional finance charges, and a £447,000 operating loss once those were factored in.
The firm said operating profit for the full-year will be "modestly ahead of current market consensus figure of £5.25m".
WYG confirmed that it will seek shareholder approval at its annual general meeting on 23 September to resume dividend payments.
Paul Hamer, chief executive of WYG, said: "This acquisition, together with recently announced major project wins, represents a further significant step in WYG's growth journey."