Consultant appoints Clive Anderson to lead the new division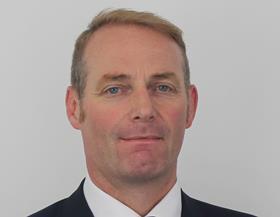 Consultant WYG has launched a new major projects unit, which will be run by Clive Anderson.
The division will focus on three areas - fragile states and stabilisation, climate change and urban development.
Fragile states and stabilisation work includes work in states affected by trauma such as warfare or political unrest, for example Libya or Afghanistan, and stability through infrastructure would include projects to improve justice, employment and policing.
The division will oversee all major WYG contracts in these areas, both domestically and internationally.
Anderson (pictured) was previously a WYG divisional director.
Anderson said: "The Major Projects Unit will allow us to mobilise major new business teams more quickly and efficiently, combining local technical expertise and global management experience.

"The strategic vision behind the unit is that it will dispense with any silos within the business, either geographic or sector. This means we'll call upon the best talents in our company to work together to win and deliver contracts that others can't.
"It's an exciting challenge for me but with recent major contracts like the MoD framework already on board, I'm confident it will prove a successful strategy for the continued success of our business."