40-storey hotel in Macau features distinctive exoskeleton and voids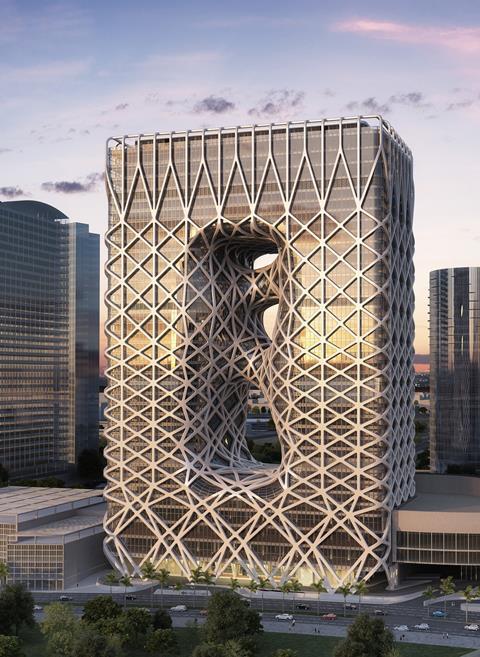 Zaha Hadid Architects has unveiled designs for a 40-storey "sculptural" hotel for the casino resort 'City of Dreams' in Macau, China.
The 150,000 sq m scheme incorporates 780 guestrooms, suites, villas, gaming rooms, restaurants and a sky pool.
Of the design, Zaha Hadid Architects said: "The rectangular outline of the site is extruded as a monolithic block with a series of voids which carve through the its centre of the tower, merging traditional architectural elements of roof, wall and ceiling to create a sculptural form that defines many of the hotel's internal public spaces.
"The tower's exposed exoskeleton reinforces the dynamism of the design. Expressive and powerful, this external structure optimizes the interior layouts and envelops the building."
Development of the hotel commenced in 2013 and the project is expected to open in early 2017.