Fire prevention in commercial buildings is crucial, but what is the most effective way to ensure risks are minimised? The Business Sprinkler Alliance and Building invited experts to a round table discussion to debate the question. Debika Ray reports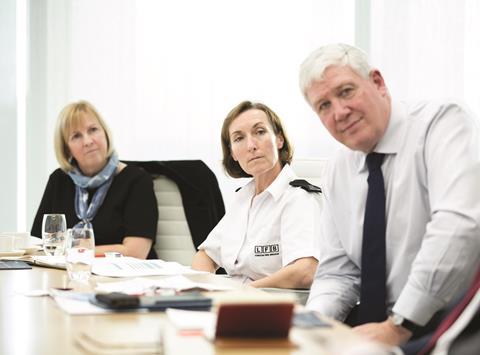 Over the past three years, according to Home Office figures, there have been 22,800 fires in commercial and industrial premises. In addition to their devastating human impact there is a monetary cost of £885m per year – a sum businesses cannot afford to ignore. On 30 October, Building brought together a panel of experts to discuss how the construction industry and businesses should be approaching fire risk and prevention.
Regulation was a central topic of discussion at the roundtable session. On 28 July, the government announced an independent review of building regulations and fire safety. The panellists welcomed the move, emphasising the need to clarify ambiguities and conflicts – for example the incompatibility of guidance surrounding fire safety and insulation – and to update the standards to account for the fact that what and how we build has changed over time. "Until [the Grenfell Tower tragedy] we were trying to argue for a review," said Iain Cox, chair of the Business Sprinkler Alliance (BSA). "Now we've got one, we're looking at how it should be best reviewed – whether we should change building regulations completely or revise the ones we've got."
"The question is, are people considering the big picture when they deal with hazards? are we having the right conversations about particular types of risk and what we're trying to protect?"

Thomas Roche, FM Global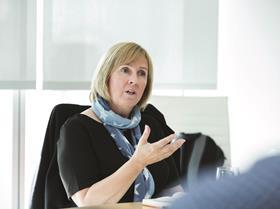 Regulations
More than technical fixes, however, there's an urgent need to tackle some commonly held incorrect assumptions about building regulations. A recent poll conducted by YouGov for the BSA found that 69% of businesses believed following building regulations would help prevent their buildings from being damaged by fire. "People have a misconception that building regulations are there to protect your building. They're not – they're there to ensure people can get out of a building alive [if there is a fire]," said Thomas Lane, technical editor at Building.
For a business considering fire safety, this is a crucial distinction: the minimum standards are designed to preserve human life, not to ensure the resilience of your building. Addressing the latter issue requires more than a box-ticking approach to compliance – rather, any project needs a holistic and thorough fire strategy that is tailored to a building and its users, and embedded into the construction process. "In golf you need to choose the right club for the shot – that's the same for fire protection, you need the correct method for the right risk," said Thomas Roche, senior consultant at insurer FM Global. "In one building, compartmentation may be the best approach. In others, sprinklers might be the best option or you may need a system that deals with hazards in a particular areas. The question is, are people considering that big picture when they deal with hazards? Are we having the right conversations about particular types of risk and what we're trying to protect? We do need to include property protection in our thinking from a societal point of view because, as we get better at escaping buildings, people do want to go back and use them, and are disappointed by the fact that it's not there or it's irreparably damaged."
"It's daft that we don't have testing houses to do full-scale product tests. developers are more than happy to pay for testing but they don't have the facilities"

Chris Jarvis, Sheppard Robson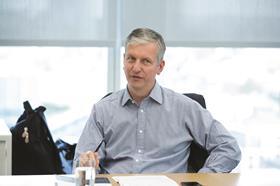 In the experience of the London Fire Brigade's Adreena Parkin-Coates, the extent to which these conversations happen varies from project to project: "For simpler buildings that are prescriptively designed, these discussions are not often had. In more complex buildings, you tend to drill into the details – what the building is going to be used for and how, as well as other considerations such as business continuity, the impact of fire on corporate image and environmental protection."
This is not least because the level of expertise and competence in fire prevention strategy is inconsistent. "At the moment anybody can call themselves a fire engineer, but there may be people who are providing information and guidance that aren't of an appropriate standard," she said. John Dillon, technical sales manager, Hall & Kay Fire Engineering, agreed: "One of our biggest issues is poor quality of fire risk assessments."
"For simpler buildings that are prescriptively designed, discussions [about fire risk] are not often had"

Adreena Parkin-Coates, London Fire Brigade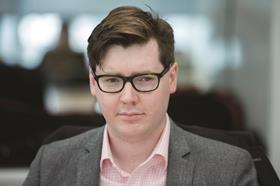 Process
Ideally, fire safety should be considered from the start of the building process, with the strategy updated as the project continues and the design evolves, but the fragmented nature of many construction project teams means this often does not happen. Ryan McCreadie, technical director for fire engineering at engineer WSP, said sometimes an initial fire safety concept is used as reason to proceed and assume the building will be compliant, even if it's not updated or followed through.
"When we advise clients on appointing consultants, often the fire consultant's scope of services is much shorter and smaller than we think it ought to be," said Chris Jarvis, technical director at architect Sheppard Robson. "Often [a fire consultant] is around at the start, with a document that allows the discussion to start. Then their scope of services ends and they often have very little, if any, involvement further down the line, which is when a lot of issues crop up and you need to ensure [the design] is still in line with the fire strategy set up at the beginning. There should be more continuity of a specialist running through a project."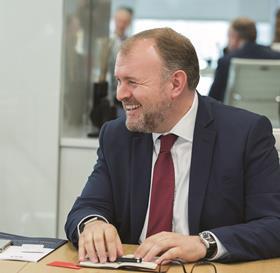 In an effort to ensure that fire prevention strategy doesn't fall through the cracks, developer Derwent London is reintroducing the role of clerk of works, which is less common than it used to be. This, said its head of property and facilities management Peter Withers, was for the "better control, monitoring and oversight it gives to have a client's representative on the site every day".
It's also vital that a fire strategy considers the behaviour of the building's eventual occupier. "A lot of design is aimed at designing out fire risk, but unless the user of the building understands how it's designed out, they run the risk of altering
parts of the building and negating that. In a lot of cases, I don't think people do," said Susan Lowrie, property risk and compliance manager with the Royal Mail. The rules do demand that as-built drawings and specifications should be handed to client before a project is signed off by Building Control, added Parkin-Coates, but that often doesn't happen.
Indeed, the end user makes a significant difference to how fire is approached. "Whether you're building speculatively or with an owner-occupier in mind – there is a distinct difference in how a designer goes about it," said Jarvis. "It's often only when we work with owner-occupiers that we're required to do anything over and above the base level of compliance with fire regulations. There may be a requirement from the building insurer, but often they may not be appointed until later and, even if they are, if a client is not keen on something it may become an element of negotiation."
"Unless the user of the building understands how fire risk is designed out, they run the risk of altering parts of the building and negating it"

Susan Lowrie, Royal Mail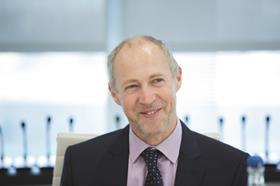 Understanding
To promote a more robust approach to fire strategy, Roche emphasised the importance of helping people and businesses gain a more tangible understanding of the risks involved, beyond the impact on human life – for example, how long it would take and how much it would cost for a business to replace lost equipment or find new premises. He conceded that fire risk was trickier to quantify than, say, energy conservation, where you deal with hard numbers rather than probabilities, but said it was a task insurers were up to – and one that was important.
The importance of an enlightened client is demonstrated in the attitude of Derwent London, which generally retains its buildings over a long period of time and sees fire safety as an issue of reputation: "We generally want to provide over and above the minimum standard because our occupiers expect it," Withers said. Derwent is also striving to take some of the ambiguities out of the design process, by specifically asking for non-combustible materials. To help less informed companies make these decisions, Jarvis believes construction could take inspiration from the food industry, and its meticulous approach to labelling. "I have come across a lot of misleading guidance from manufacturers in terms of what materials have been tested for. It's also daft that [in the UK] we don't have testing houses to do full-scale tests. Developers are more than happy to pay for testing but they don't have the facilities – the government could invest money in helping the Building Research Establishment to build these."
All in all, there was a cautious optimism that consciousness about fire safety is rising. "We're talking about fire a lot earlier in the process," said Michael Bailey, partner in Make Architects. "And compliance is no longer enough – now we're looking almost to sell fire safety as another reason why our buildings are the best place to be. We aim to exceed the standards by a long way, in the same way we do with sustainability."
Roche also struck a positive note: "We are seeing a lot more questions being asked. People want to understand what's being installed and provided on a building for fire protection and why, which can only make for a better situation in future. Only time will tell if we can keep that going."
Round table guests
Thomas Lane, technical editor, Building
Iain Cox, chair, Business Sprinkler Alliance
Ryan McCreadie, technical director, WSP
Thomas Roche, senior consultant, FM Global
Peter Withers, head of property & facilities management, Derwent London
Susan Lowrie, property risk & compliance manager, Royal Mail
Chris Jarvis, technical director, Sheppard Robson
Adreena Parkin-Coates, north west area fire safety manager, London Fire Brigade
John Dillon, technical sales manager, Hall & Kay Fire Engineering
Michael Bailey, partner, Make Architects