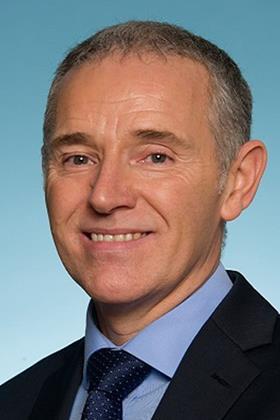 I had the good fortune last month to be invited to this year's CBI Conference in London. Top billing was given to speeches from Boris Johnson, Jeremy Corbyn and Jo Swinson and while, naturally enough, their presentations were interesting I didn't learn anything particularly new. There was some crowing about the UK having a business start-up rate higher than that of Germany and France combined, and Jeremy Corbyn took the opportunity to tell a business audience that Labour would tackle late payment. However, there was no recognition that the high number of start-ups is due in part to record UK insolvencies arising from payment abuse, or that Germany's SME insolvency rate is a fraction of our own, due to their regulatory approach to fair payment.
However, for me, one subject at the conference stood out, and that was workplace wellbeing. Alastair Campbell chaired a session on this important topic and the panel included Gregor Craig, CEO of Skanska. Knowing Gregor, I wasn't surprised to hear him give a good assessment of the current situation regarding wellbeing in the construction industry, together with some examples of good practice and some ideas on how we might continually improve and support workers in our industry. However, I was disappointed that the impact of poor payment on mental health was not mentioned. Unfair and slow payment practice is a blight not only on the construction industry, but on the business world in general, particularly in relation to SMEs. Despite my best efforts at attracting Alastair Campbell's attention to ask a question, I failed, but had I been able to ask one, I would have been interested in the panel's view on the following.
ECA, supported by around 25 other trade bodies, recently surveyed business owners to establish whether poor payment had an impact on their mental health. The results were shocking, if not entirely surprising. For instance, a staggering 90% of respondents reported that poor payment impacted on their mental health. The impact ranged from heightened stress to 10% of respondents reporting that they had considered suicide due to payment abuse, with some saying they had attempted it.
It was also clear from the survey that this considerable impact isn't just on the business owners, but also on their families, their employees and all those around them.
It seems clear to me that if we genuinely want to improve mental health and wellbeing in the construction sector and improve the overall economic health and profile of our industry, then we must all look to tackle, and eliminate, payment abuse.
Steve Bratt is CEO of ECA, which represents the electrotechnical and engineering services sector